New Latest Cordless swivel sweeper MAX Quad-Brush Walter Sweeper Max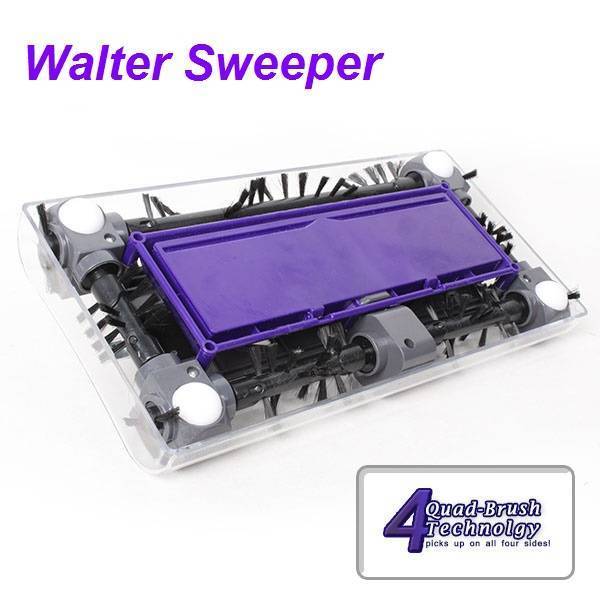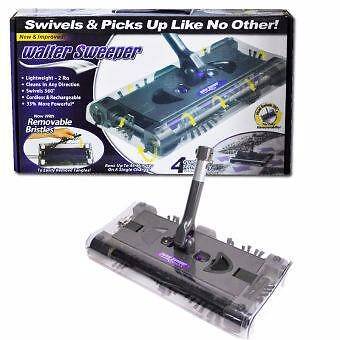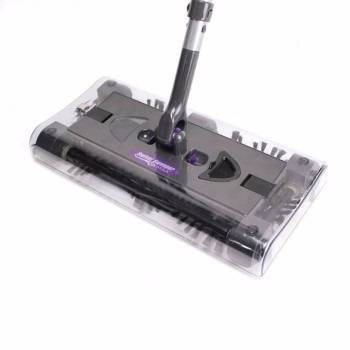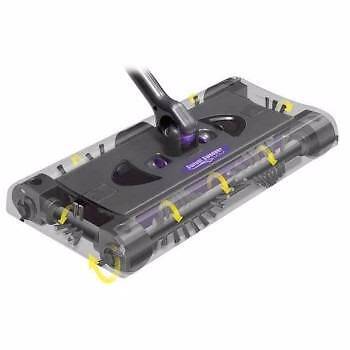 Cordless walter swivel sweeper G6 Max
Tired of those bulky and noisy vacuum cleaner? Introducing you to this brand new swivel sweeper which will makes your daily cleaning task so much easier with no noise disturbance at all!!Weighing only 2Lbs,
sweeping your floor will be an extremely easy task with this little marvel!! Gliding effortlessly on four gentle sliders, its low-profile design fits perfectly under couches, beds, furniture and other objects,
making every nook and cranny of your house sparkling clean!! Also cordless and rechargeable!! No more tangling of wires or short wiring anymore Adopting Quad Brush Technology, a powerful rotating cleaning brushes,
just glide around and this little marvel will pickup all sort of dirt and messes without fail! Bagless and reusable bristles!!Equipped with dirtless tray, just push the tabs to empty it.
That's all to get the convenience you never had before!! An efficient and agile floor and carpet sweeper that you will never want to miss out!! Faster and efficient than ordinary cordless sweepers sold in the market!
So, what are you still waiting for? Purchase one today for yourself!
Features:
Cleans in any direction
Swivels 360 degree
Cordless and rechargeable
Bagless and reusable bristles for easy cleaning
33% more powerful*
New with removable blades
Perfect for usage on any types of floor
4 Quad-Brush Technology-picks up on all four sides
Light-weighed-2 LBS and durable
Elbow joint to reach under furniture
Easy-to-empty touchless dirt tray
Rechargeable 7.2V Ni-MH(Nickel-Metal Hydride) battery
Dirtless tray-Simply push the tab to empty the tray once full
33% more powerful than ordinary swivel sweeper,battery will last 10-15mins
Write a review
Your Name:
Your Review:
Note: HTML is not translated!
Rating:
Bad
Good
Enter the code in the box below: